About Maharashtra Darshan Tour Package
The Maharashtra Darshan Tour Package is a comprehensive travel package that allows tourists to explore and experience the diverse and culturally rich state of Maharashtra, India. This package typically includes visits to various popular destinations and attractions across the state, providing travelers with an opportunity to delve into Maharashtra's historical, natural, and religious treasures.
Maharashtra Darshan Taxi Fare
Vehicle
Per Km Rate
Km Per Day
Night Halt
Swift Dzire
₹12
300 Km
₹300
Maruti Ertiga
₹15
300 Km
₹350
Toyota Innova
₹17
300 Km
₹375
Innova Crysta
₹18
300 Km
₹400
Note: Toll/Parking will be extra.
Destination Covered in Maharashtra Darshan
Tuljapur
Pandharpur
Ganpatipule
Alandi
Mahabaleshwar
Pratapgad
Ajanta Caves
Jejuri
Tuljapur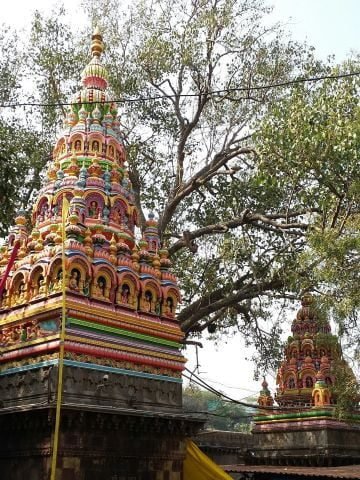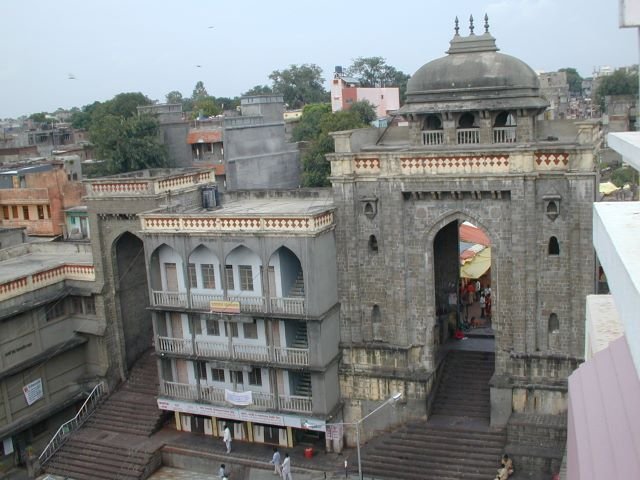 Tuljapur is a renowned Hindu temple known as Tuljabhavani Temple, dedicated to the goddess Tulja Bhavani Mata. It is one of the 3.5 Shakti Peethas located in the Osmanabad district of Maharashtra. The temple is revered as the abode of Goddess Tulja Bhavani, who is celebrated as a powerful and revered deity in Hindu Puranas.
The morning hours, between 6 AM and 12 PM, are considered the best time to visit the temple as it is less crowded during that period. In contrast, the afternoon experiences a higher number of devotees, creating a bustling atmosphere in the city. Furthermore, Tuljabhavani is renowned for its delectable local cuisine, featuring popular dishes like zunka bhakar.
---
Pandharpur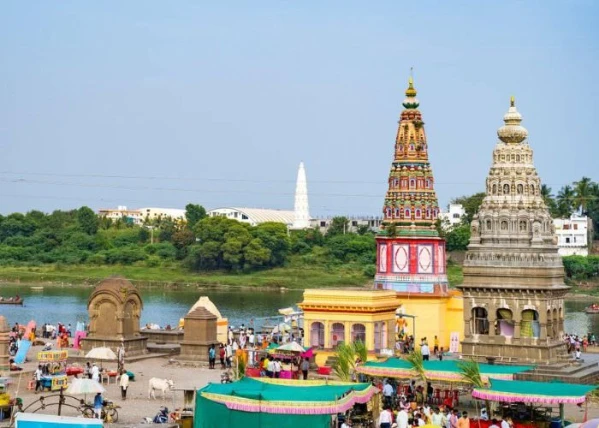 The Pandharpur temple holds great significance as Pundalika, a devoted follower of Lord Vitthal, spent his final years and attained Samadhi at this sacred site. The temple complex is situated on the banks of the Chandrabhaga River and is meticulously organized and well-maintained. To reach the temple, visitors must undertake a long walk. Special entrances are available for disabled individuals, ensuring accessibility for all. Visiting the divine presence of Lord Vitthal brings a sense of tranquility and peace. The Vitthal Rukmini Mandir, a 12th-century structure, stands as a testament to the rich history and is remarkably well-preserved. The temple's intricate silver paintings are a treat for the eyes.
---
Ganpatipule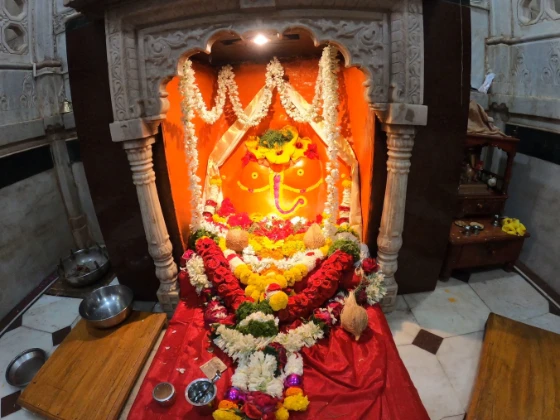 Ganpatipule holds immense popularity in the Konkan region for its breathtaking beaches. One of its major attractions is the revered Swayambhu Ganpati Temple, widely known as the Ranpatipule Temple. Situated in close proximity to the Ganpatipule Ganesh temple, the beach here offers a mix of bustling and tranquil moments. Ganpatipule beach is renowned for its fearless ambiance, making it a must-visit destination in Ratnagiri.
---
Alandi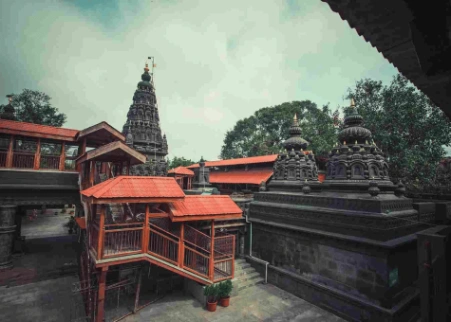 Alandi is a well-known pilgrimage site linked to Sant Dnyaneshwar Maharaj, a revered 13th-century Marathi yogi, saint, poet, and truth-seeker from the Nath tradition. He has taken sanjeevan samadhi, a form of eternal meditation, in this very place. Situated on the banks of the Indrayani River, Alandi is approximately a 30-minute drive from Pune city in the Dehu area. The temple dedicated to the great saint and his Samadhi is a must-visit destination for spiritual seekers and devotees.
---
Mahabaleshwar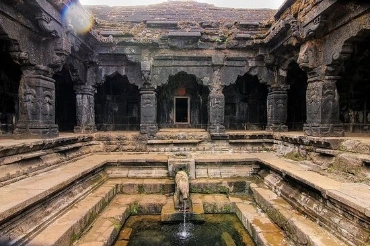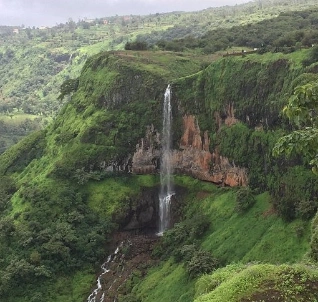 Mahabaleshwar, situated in Maharashtra, is an incredibly scenic hill station. This vacation spot boasts a plethora of tourist attractions that adorn its landscape. Among them are the renowned Mahabaleshwar Temple, the picturesque Elephants Head Point, the delightful Mapro's Garden, the serene Venna Lake, the ancient Krishna Bai Temple, the historic Pratapgarh Fort, the sacred Panch Ganga Temple, the majestic Lingmala Waterfall, the captivating Helen's Point, and the charming village of Bhilar.
---
Pratapgad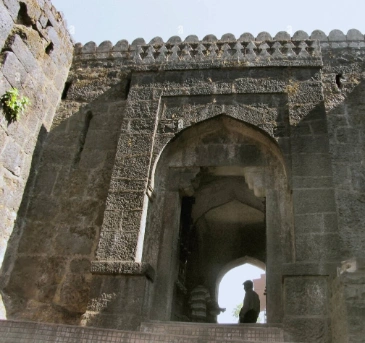 The Pratapgad fort holds great historical significance as it was the site where Shivaji Maharaj defeated and killed Afzal Khan. Pratapgad is located just 45 minutes away from Mahabaleshwar.It was constructed by Shivaji Maharaj during the period of 1656 to 1659.
---
Ashtavinayak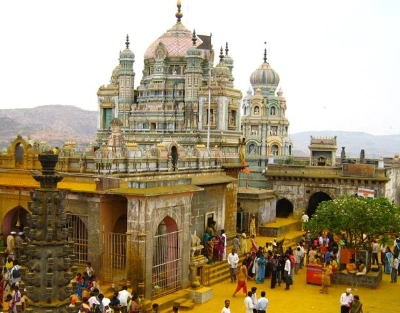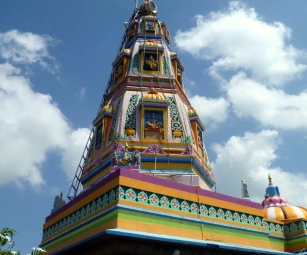 The Ashtavinayak tour encompasses a pilgrimage to the eight sacred temples of Lord Ganesha. All Eight Temples are Swayambhu(Jagrut), meaning they originate on their own. Each temple has a specific name of Lord Ganesh associated with it, namely Moreshwar, Mahaganpati, Chintamani, Girijatmak, Vighneshwar, Siddhivinayak, Ballaleshwar, and Varad Vinayak.
---
Ajanta Caves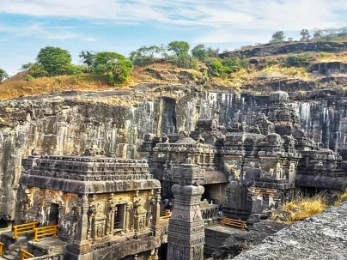 The Ajanta Cave Temple is an astonishing architectural marvel that showcases the rich heritage of India. The Ajanta Caves, recognized as a UNESCO World Heritage site, are famous across the globe for their historical significance and artistic brilliance.
---
Jejuri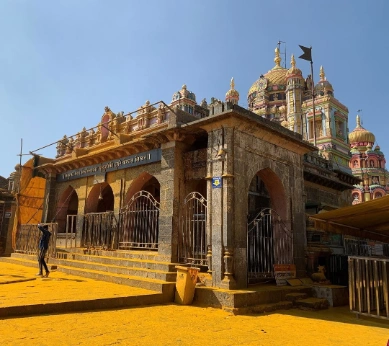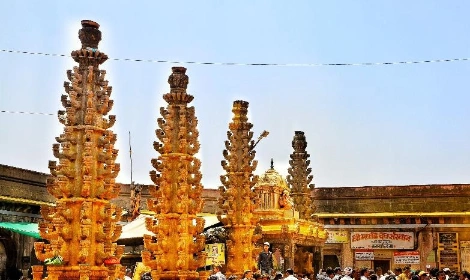 Jejuri is the primary center of worship for Khandoba, and it houses the most sacred temple dedicated to him in Maharashtra, known as the Khandoba Temple. This religious site is a highly popular and revered tourist attraction, drawing visitors from across Maharashtra, including those from the nearby hill stations and the city of Pune.
booking Maharashtra darshan Taxi with AMZ Cabs
Hiring a Maharashtra Darshan taxi is very easy with AMZ Cabs. Book cab online through the website with 24×7 services and plan your trip with your family or friends. You can hire a cab service in Nagpur by the website, by calling 7666840935, or by filling booking form. If you want any of these services, you can get 24 hours of facilities.
---
Similar Location like Maharashtra Darshan Tour