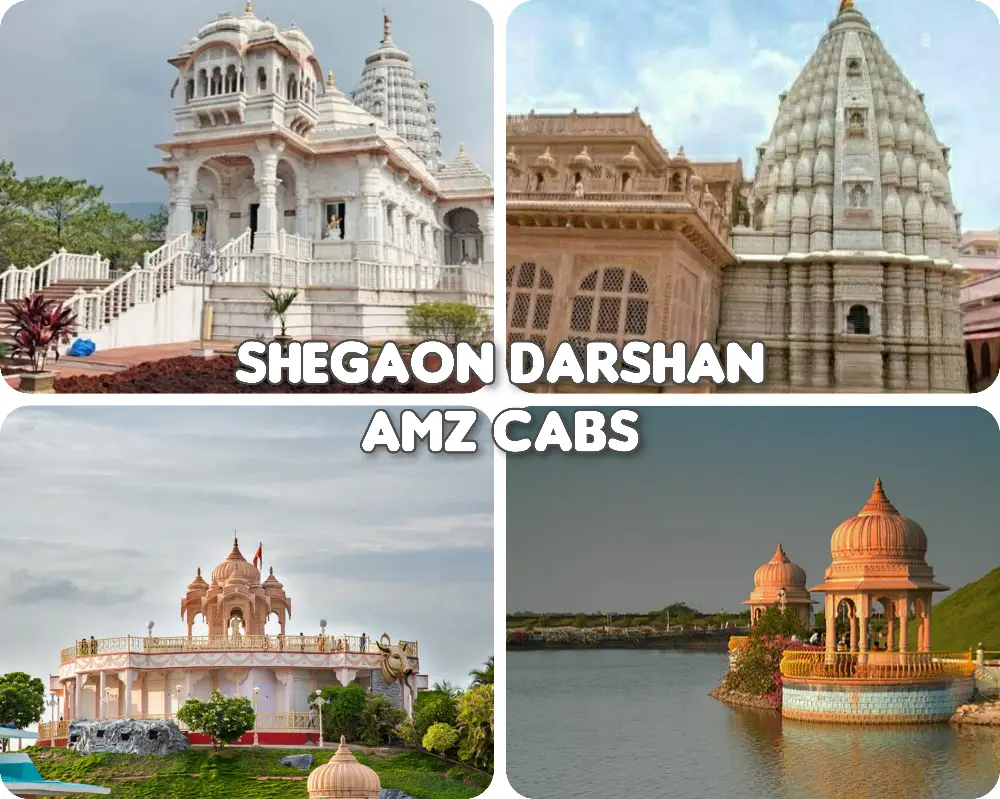 Nagpur to Shegaon Cab Service
Book Nagpur to Shegaon Taxi starting from Rs12/km with AMZ Cabs. Compare from a variety of car rentals such as Innova, Dzire, Etios, Ertiga, Innova, sedans, SUVs, or MUVs. Enjoy the best offers for one-way or round-trip AC or non-AC cab bookings.
Hire our reliable Nagpur to Shegaon Cab Service. Whether you're departing from Nagpur Railway Station or any other location in Nagpur, we have a wide selection of cabs to cater your needs. We are dedicated to providing you with the best deals and excellent cab services for your journey.
Nagpur to Shegaon Taxi Fare
Vehicle
Per Km Rate
Km Per Day
Night Halt
Swift Dzire
₹12
300 Km
₹300
Maruti Ertiga
₹15
300 Km
₹350
Toyota Innova
₹17
300 Km
₹375
Innova Crysta
₹18
300 Km
₹400
Toll/Parking will be extra.
About Shegaon
Shegaon is a town located in the Buldhana district of Maharashtra, India. It is renowned for being the birthplace of the revered saint, Shri Gajanan Maharaj. The town is a popular pilgrimage destination and attracts devotees from various parts of the country. Shegaon is known for its temple dedicated to Shri Gajanan Maharaj, which is a significant religious site. The town has witnessed significant development in recent years, with improved infrastructure and amenities to cater to the increasing number of visitors. Hire Nagpur to Shegaon taxi service for convenient journey.
Top Places to Visit in Shegaon
Book Nagpur To Shegaon Cab with aMZ cabs
AMZ Cabs is one of the most convenient and hassle-free taxi providers in the region. The process of booking Taxi is fairly simple. you can call on 7666840935 or WhatsApp to book a cab. To allow us to help you with the best package.
Nagpur Airport To Shegaon Cab
If you have a flight to Nagpur and need to reach Shegaon in the shortest possible time as per your convenience, then the best way is to take AMZ Cabs. The cab will pick you up from the exit terminal and drop you at the exact destination as per your requirement.
Book Nagpur Airport Taxi Pickup/Drop from & for Dr. Babasaheb Ambedkar International Airport. Avoid waiting in line for a Taxi after a long flight. Book Online and let us wait for you. Book Taxi with AMZ Cabs at Low Prices.
FAQs on Nagpur to Shegaon
Similar Location