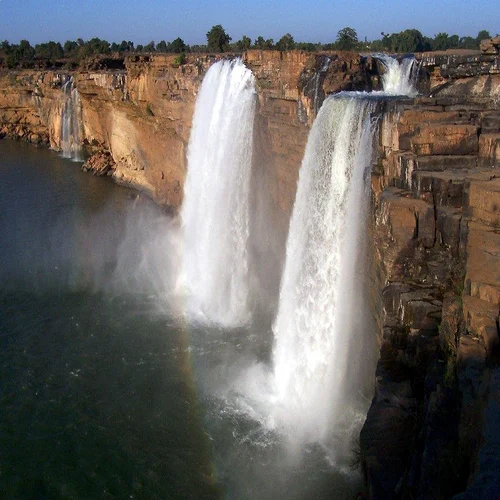 Book Nagpur to Kukdi Khapa Taxi at lowest price starting from ₹3600 for full day. Choose from variety of car types like Innova, Desire, Ertiga, Crysta.
About Kukdi Khapa Waterfall
Kukdi Khapa Waterfall is a stunning natural attraction known for its cascading waters, serene surroundings, and picturesque beauty. It offers a tranquil escape and is a favorite spot for hiking, photography, and picnics. A must-visit destination for nature lovers and adventure seekers.
Nagpur to Kukdi Khapa Taxi Fare
Vehicle
Per Km Rate
Km Per Day
Night Halt
Swift Dzire
₹12
300 Km
₹300
Maruti Ertiga
₹15
300 Km
₹350
Toyota Innova
₹17
300 Km
₹375
Innova Crysta
₹18
300 Km
₹400
Toll/Parking will be extra
Booking Nagpur to Kukdi Khapa Waterfall Trip
AMZ Cabs is one of the most convenient and hassle-free taxi providers in the region. The process of booking Nagpur to Kukdi Khapa Waterfall taxi/cab with AMZ Cabs is fairly simple. you can call on +91-7666840935 to book a taxi & allow us to help you with the best package.
Customers should provide following information :
Once you've made the cab booking successfully, we will send you the contact number of the driver. The driver will reach the pick-up location at the scheduled time.
The payment for the tour can be made via wire transfer or one can also pay in cash at the end of the journey.
Similar Location